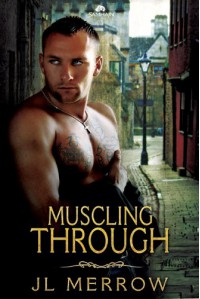 5/5
I absolutely loved this story! It was so heart-warming and sweet. There were moments when I just stared at my Kindle with the most besotted look on my face. It's a rare story, I think, that makes you happy just because you're reading it.
The story is told from Al's point of view. His narration is funny, sweet, and unfiltered. People make a lot of assumptions about Al because of his size, his tattoos, and his lack of a higher education. His simple, honest way of viewing the world is refreshing and in stark contrast to the world Larry moves in.
Larry, as Al often says, is posh. His family are very class-conscious and snobbish. His colleagues at Cambridge aren't much better. There is a running theme in the story about people making assumptions about Al, but I think people make just as many about Larry. Because he's intelligent and clever, people think he should be with someone more like him. They think he's slumming by being with Al. So many people in Larry's life seem false, as if they are putting on a face for the world.
Al isn't like that. He's so open, so simple. Al knows Larry, takes the time to know him and accepts him. And Larry does the same for Al. He looks past what others think they see and just loves Al unconditionally.
This is a story that says it doesn't matter how smart you are, how rich you are. It doesn't matter how others see you. What matters is how you love someone and how they love you. So, if you're looking for a feel-good read that will leave you with a smile on your face, try this one. I don't think you'll be sorry.